Your one source for full service. Simple, flexible and efficient.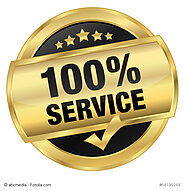 Quality from SoftVision.
We've got the solution for your problems and concerns.

Your challenge: Archive existing mail and groupware applications
You know exactly what needs to get done: Archive existing mail and groupware applications because these have to be shifted to a different platform.
You've got the technical infrastructure and have identified the databases. So, what comes next?

The problem
Many companies face the task of wanting to have an effective and structured service available, but are concerned about whether their own staff can implement it or if it would be best to outsource the service in part or in full.

Our answer
Our n2pdf Archive - Full Service package makes both your decision and what comes next easy. This remarkably flexible service package lets you adapt it to your needs to create a custom-tailored range of services delivered from one source – the manufacturer itself.
Your benefit from n2pdf Archive - Full Service
Takes a load off your IT resources
It takes a lot of time and money to establish professional skill sets. Outsourcing makes project implementation faster for two reasons: your employees don't need to be trained and no special internal structures have to be created. Let our services reduce your IT department's workload.
Makes finding content easy
The full-text indexing of documents (and all the file attachments) makes searching through the archived data easier than ever. Access is provided on your usual workspace through our unique "n2pdf Archive - Search & View" feature in the style of a Lotus Notes full-text search.
Lets you focus on your core business
We're the experts so you don't have to be, which not only means you can now concentrate fully on your core business, but also make the best use of your internal and external resources to sharpen your competitive edge.
Superb quality and cost certainty
We offer the finest SoftVision quality at prices that are affordable and predictable. Take advantage of our extensive product manufacturer experience. We know our products best and can respond to your special wishes and requirements – and save you valuable time and money!

A quick look at what we'll do for you
Analyze your applications/mailboxes
Identify the elements/documents to be exported
Define the job documents
Conduct the test conversion with the selected settings and provide the results with instructions for making any necessary corrections (to be carried out by the customer)
Create and provide the PDF archive including a search and view program for researching the archives
You can find more detailed information here in our complete "n2pdf Archive - Full Service" package offer. Or just contact us directly. We'll be happy to assist you. Reach us by phone by dialing +49 661 25100-0 or fill our contact form.