tools 2016 in Berlin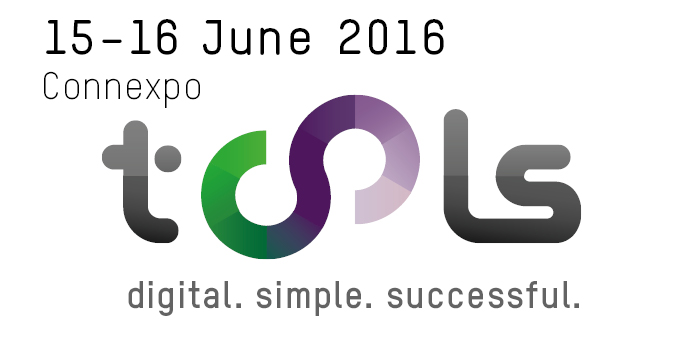 Combining three opportunities in one "Conference, Expo and Connection" to be held in Berlin, this year's tools will once again concentrate on sharing digital workflow expertise and presenting a wide range of products and tools that businesses are using today. Activities will focus on interaction and networking.
Our products at the tools fair
Just like last year, we'll be participating in tools and, in addition to webPDF, be exhibiting our n2pdf 6.0 software solution (a powerful PDF tool for IBM Notes). We feel it's important to show the many visiting IBM Notes users just how versatile and practical it is to use n2pdf.
The new Digital Business fair tools will of course take place in Berlin. Here, everything will revolve around web-based software and everything that is in some way facilitates entrepreneurship in the digitalized world. Companies from the fields of HR & Collaboration are represented, Marketing & Sales, Operations & Supply Chain, Enabling Technologies  & IT and Finance & Controlling. The tools serves a scene in which there are so far only few possibilities to bring companies and customers together to the extent and in a targeted manner. It offers a stage for the growing market of web-based tools and thus sets an example – because hardly any progressive entrepreneur can and wants to do without web-based software applications today.
This way to our feature article on toolsmag
Tools Key facts: