tools 2016 – our assessment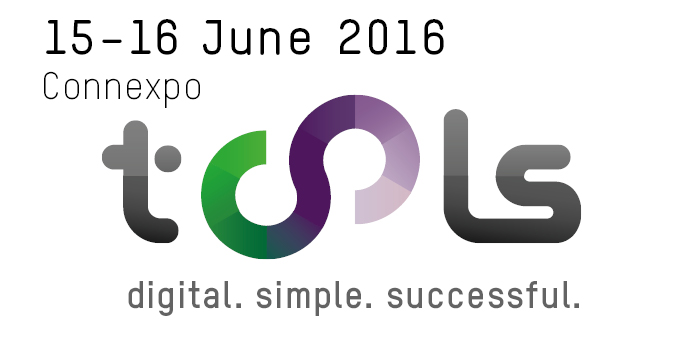 Last year we were on the road to a number of interesting events with our n2pdf software solution. It was at tools 2016 in Berlin that we had the occasion of taking full advantage of the exciting program, conference, expo and networking opportunities offered by the Connexpo for a digital workflow.
tools 2016 in Berlin
What made this well-attended event so dynamic was its youthful and modern flair and the superb way it was arranged and organized, all of which clearly elevates tools a step above similar events. But mostly it was the great emphasis that the organizers placed on the interaction between exhibitors and visitors throughout the event that made tools so captivating and exciting for us – which is reason enough for us to not rule out attending next year's Connexpo tools.