Export documents with any form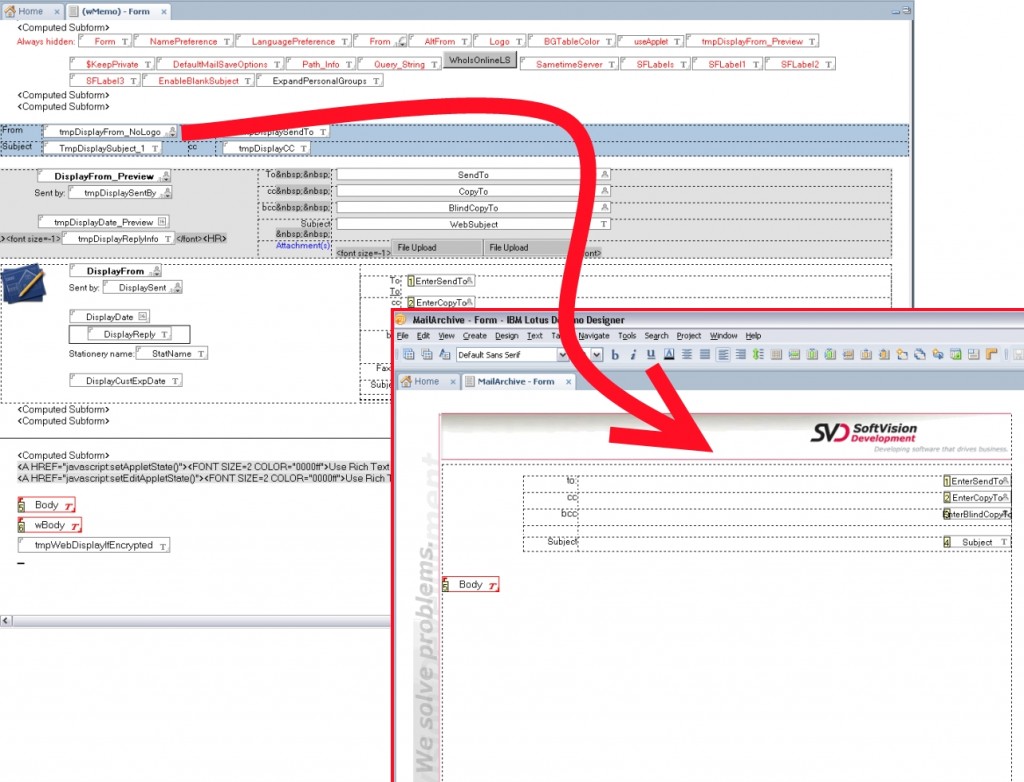 Did you already know that you can use alternative forms, when creating PDF documents, which n2pdf will use to render the PDF file?
You have a complex form layout, but only need a few fields from this document and do not want to forego an attractive layout in the PDF.
You can solve exactly such problems with the new function N2PDFOPTION_EXPORT_OVERRIDE_FORM_NAME.
See how easy that is…

Create a new form and design it according to guidelines or your own ideas.
Before you export the corresponding documents set:
Call N2PDFSetOption ( JobID, N2PDFOPTION_EXPORT_OVERRIDE_FORM_NAME, "ExportForm", "" )
That's all!
Fast – Simple – Works
Test the new features of n2pdf for yourself!
For this, SoftVision offers you various support options:
Tutorials in the download section of our website.
You can find descriptions of the functions and options in our developer manual for n2pdf.
You can test different sample applications for yourself directly in our demo databases, which are provided automatically with the installation.
Of course, our technical support is available to you anytime.
… and now we wish you much success!