Digital office with HCL software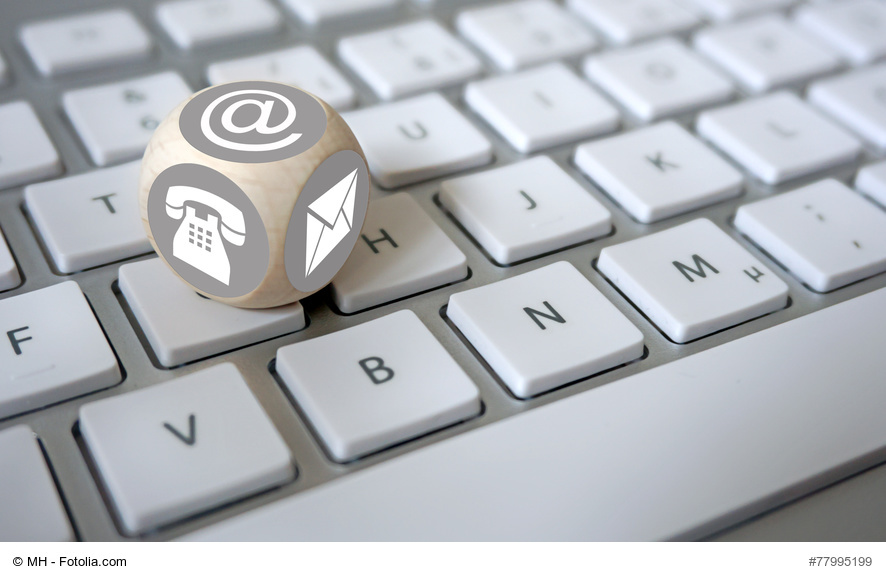 The topic of digitalisation in Germany came into focus for many companies in 2020 due to the COVID 19 pandemic. Whether in the healthcare sector, at public authorities and offices, in everyday work in the home office or in homeschooling, 2020 was the year in which digital work came into particularly strong focus.
For most companies, it already played a role before the COVID 19 pandemic but has now taken on a special significance: Flexible working models that are not tied to specific locations or spaces. All documents and data must be available to employees securely and regardless of location. Quite a few companies have had to rethink and adapt their data management accordingly. According to bitkom, Germany's digital association, some sectors that had already converted to digital work processes before 2020 came through the pandemic relatively well, whereas in others the digital deficits became particularly visible.
Optimising office and administrative processes
A central issue of digitalisation is the organisation of sensible and legally secure long-term archiving of digital data and its dispatch. A common problem: many different data formats, different database systems and applications.
How can all companies, even small and medium-sized ones, implement the digital transformation and adapt it to your needs? One solution model could be to first simplify operational data processing within a company or even a public authority. This means that the multitude of applications and file formats in use must be simplified. For example, by reducing to one file format and automatically transferring all documents to the standard PDF format.
Digitising business processes with HCL Notes
As already described here, there are good opportunities for HCL Notes users to convert their workflows from analogue to digital and to optimise their office and administrative processes accordingly. The latest software from HCL Notes is also all about digitalisation and is intended to secure and facilitate work in the home office for companies.
The focus is on working flexibly in terms of time and space, as is currently the case. The first product to be mentioned here is HCL BigFix, a software that supports the creation of secure home office workplaces and can be used as a solution for end device management.
HCL software for the digital office
The use of HCL Notes Domino can be very different. While in some cases only e-mail is used, for others the applications are in the foreground. Some users who really only use mail and calendar have meanwhile switched completely to HCL Verse. For users of the applications, the product HCL Nomad is also available.
With HCL Connections, one then has a software at one's disposal that makes sense above all if one primarily wants to save and share files daily for one's work processes. Here, documents can be automatically synchronised with local folders and can be conveniently shared internally and externally. At this point, it would be important to mention HCL SafeLinx, with which employees can access their secure company network particularly easily and quickly. It is and remains important to make the greatest possible adaptability and flexibility possible for companies in order to be able to meet the challenge of digitalisation and the associated changes in the working world quickly and easily.
You can find more information about HCL Software and digitalisation at the DNUG-website.