DIGITAL FUTUREcongress 2018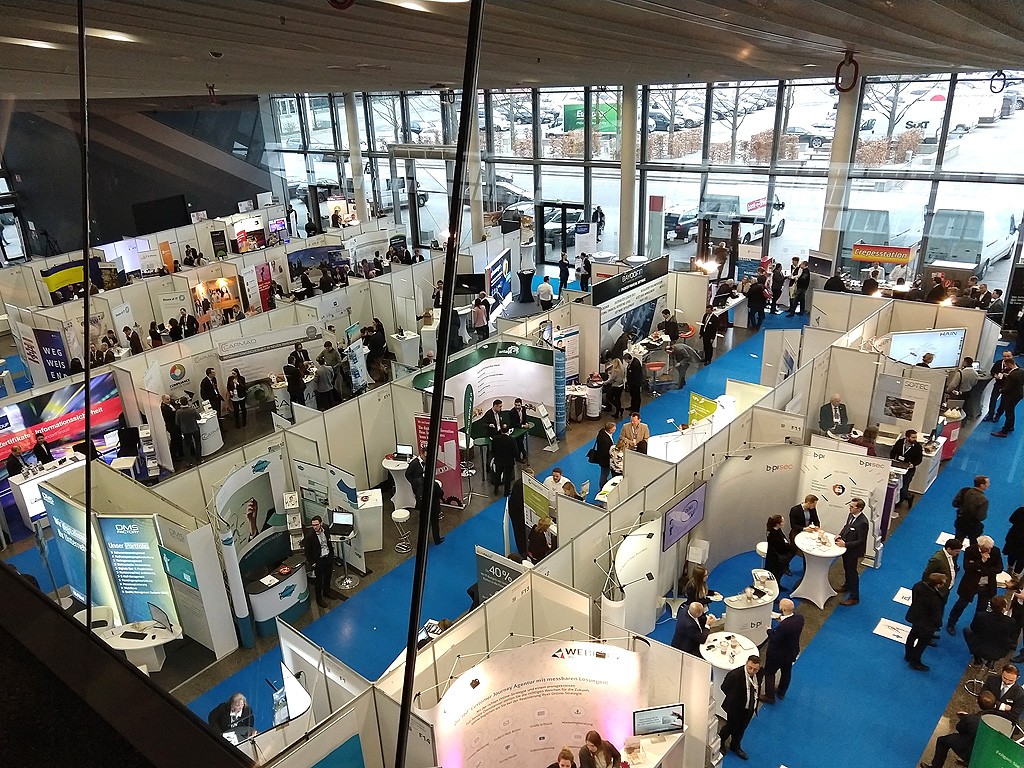 During our visit at the DIGITAL FUTUREcongress 2018 in Frankfurt, our complete PDF solution for Notes/Domino was also on board. All important innovations of the latest version of n2pdf were put to the test. In addition to webPDF, we were also able to record all questions and suggestions regarding our n2pdf software solution and at the same time enjoy the trade fair atmosphere in order to gain new inspiration and contacts. The motto of the congress "Mittelstand meets Digitalization" brought together more than 3000 participants and gave us a good insight into the latest trends in Hessen around digitalization.
webPDF and n2pdf presented in Frankfurt
With 160 exhibitors and 4 stages, there was a wide range of information and a good programme inviting to an exchange of knowledge. It really paid off to experience the congress up close and to present the n2pdf as a tool in this ambience. Especially the visitors of this event were interested in the capability of our two PDF solutions and have aroused our interest in the DIGITAL FUTUREcongress in 2019 with the topic Digital Recruiting..
IBM Notes Events
In addition to SNoUG and DNUG, there are now very few events that focus on topics related to IBM Notes. Nevertheless, we can always use trade fairs such as the DIGITAL FUTUREcongress to maintain our contacts in the Notes environment. Again, visitors were interested in concrete tips about IBM Notes and working with n2pdf as a tool for IBM Notes/Domino to create PDF files.
Our stand at the DIGITAL FUTUREcongress 2018: