SoftVision with n2pdf at SNoUG 2017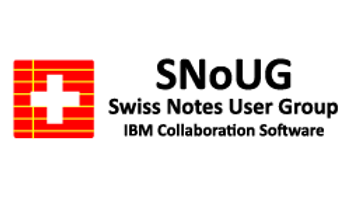 Following up on last year's very successful visit to Zurich, we once again participated in the Swiss Notes User Group's conference SNoUG. The event focused on IBM products and tools for use with IBM Notes and Domino, something that suited us and our n2pdf software solution very well.
This small and very well-organized event on 22 March 2017 has earned the reputation of being a genuine highlight for the IBM Notes community – especially when you consider how few and far between similar such events have become.
What is the focus of every SNoUG conference?
In order to make employees, the most important resource of any company, successful, suitable tools are needed. With its current collaboration portfolio, IBM is an important provider in this market. But it needs more than the right tool. Even the best collaboration solution does not give the people in the company what they need to be ready for the extra mile.
n2pdf at SNoUG
Our SoftVision stand at this year's conference featured the n2pdf and webPDF software products. Besides making many new contacts, we also met with several of our current customers. The hottest topics of discussion at our stand were specific tips about IBM Notes and working with n2pdf as a tool for IBM Notes/Domino for generating PDF files.
More information about SNoUG 2017 here.